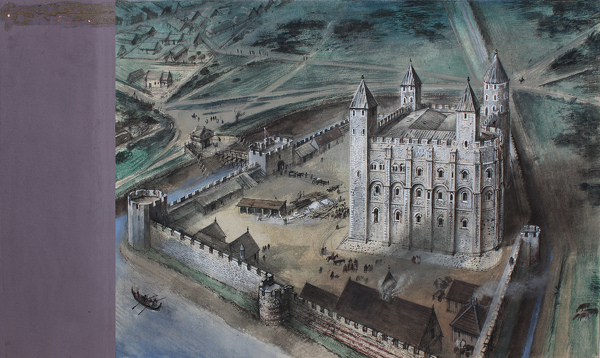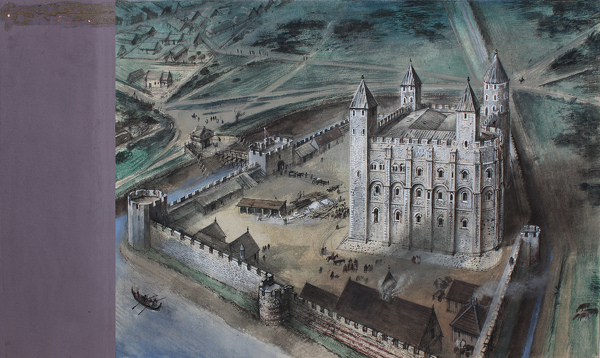 Hover over the painting to magnify (there may be an initial delay while the magnified image is loaded)
Alan Sorrell (1904-1974):
Design for Norman Britain book jacket
Unmounted (ref: 5798)

Pencil, gouache and ink on paper
32.5 x 53.5 cm (12 3/4 x 21 in.)
See all works by Alan Sorrell design gouache ink pencil
Provenance: The artist's son, Richard Sorrell
Literature:
Sacha Llewellyn & Richard Sorrell (ed), Alan Sorrell; the Life and Works of an English Neo-Romantic Artist, (Bristol: Sansom & Co.) 2013, p 193.
Illustration formed an important part of Sorrell's practice throughout his career.
The success of Roman Britain, designed by Sorrell and with a text by Aileen Fox, led to a series of books about the history of Britain and England, including Norman Britain with a text by Henry Loyn.