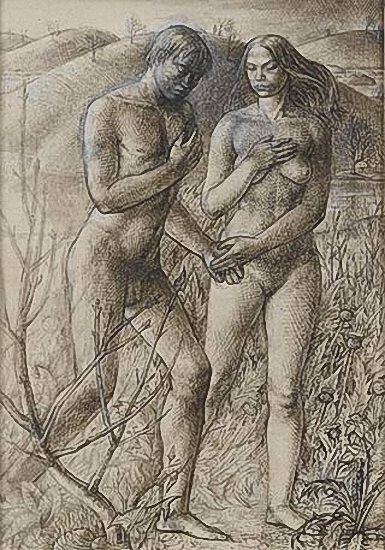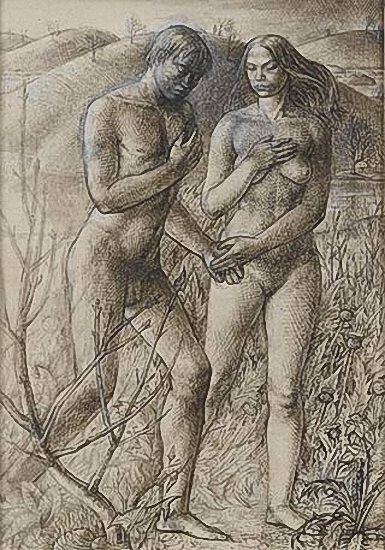 Evelyn Gibbs (1905-1991):
The Expulsion, 1929
Framed (ref: 54)
Original drawing for the line etching
Pen and ink over pencil on paper, 5 7/8 x 4 1/8 in. (15 x 10.5 cm.)

See all works by Evelyn Gibbs etching ink pen and ink pencil Golden Generation RCA
Provenance: Sir Hugh Willatt, the artist's husband

The Expulsion was produced during Gibbs' last year at the Royal College of Art - the year she was awarded the Rome Scholarship in Engraving. Her prints of this period are amongst the most outstanding produced by any of the Rome Scholars. Like so many of her colleagues in Rome, she was, ironically, more influenced by the Northern Italian quattrocento artists than by either the Classical or Baroque tradition of Southern Italy. The Expulsion is recorded as having been produced in an edition of 40, though its scarcity suggests not all were printed.

We are grateful to Pauline Lucas for her assistance in cataloguing this drawing.