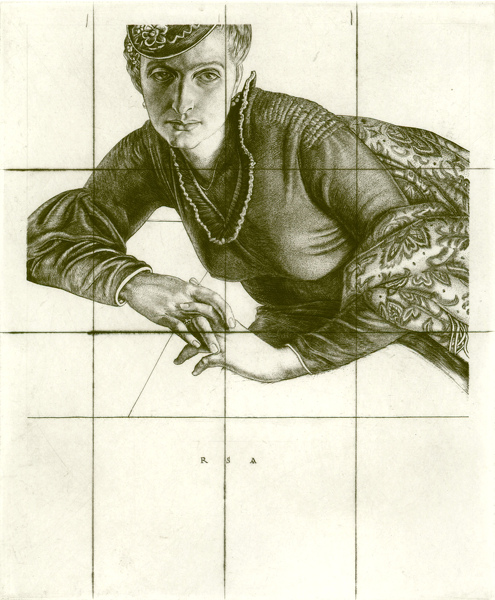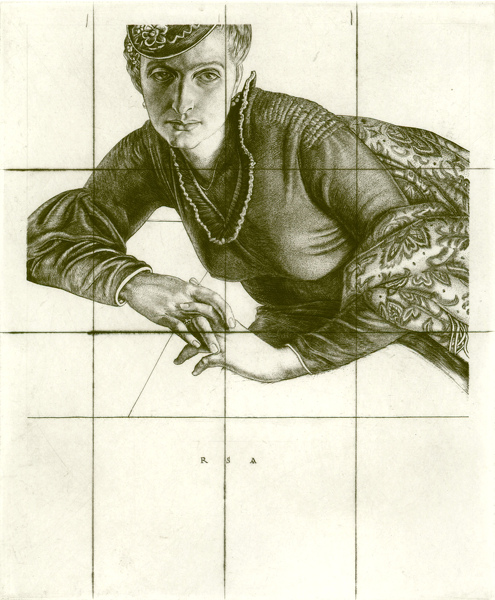 Hover over the painting to magnify (there may be an initial delay while the magnified image is loaded)
Robert Austin (1895-1973):
Portrait of Noel Edwards, 1936
Unmounted (ref: 5644)
Signed in the plate
printed posthumously by David Maes on on GUARRO Superalfa (250 g/m²)
Image size 9 x 7 1/2 in. (22.8 x 19.2 cm), paper size 14 x 10 1/4 in. (35.5 x 26 cm)
See all works by Robert Austin print leisure portraits women
Provenance: The Artist's Daughters
Literature: Fine Art Society 2001 Drawings and Prints by Robert Austin - with a Complete Catalogue of His Prints. London 2001

Noel Edwards was married to the Dean of Canterbury. She was also a former pupil of Austin's in the engraving School at the Royal College of Art.

This is the 11th and final state of Austin's celebrated print. Copies (before cancellation) are in the museum collections of the Hunterian (Glasgow) and Ashmoleon (Oxford).