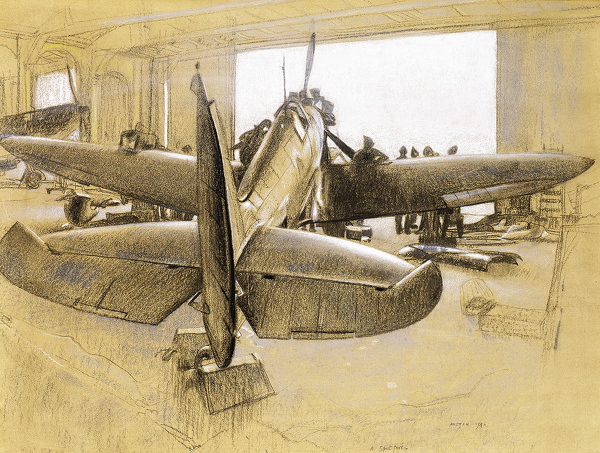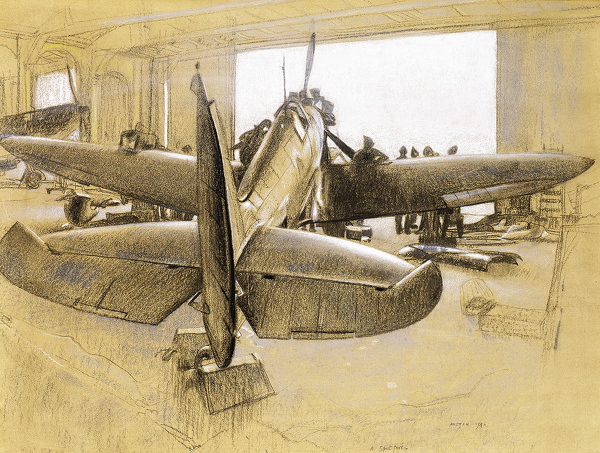 Hover over the painting to magnify (there may be an initial delay while the magnified image is loaded)
Robert Austin (1895-1973):
Spitfire in Hangar, 1940
Unmounted (ref: 5253)

Signed, titled and dated 1/40
Charcoal and pastel heightened with white
16 x 22 in. (41 x 56 cm)

See all works by Robert Austin charcoal pastel transport war World War II Paintings by British Artists
Provenance: The Artist's Studio
Exhibited: WW2 - War Pictures by British Artists, Morley College London, 28 October -23 November 2016, cat 40.
Literature: War Pictures by British Artists, RAF,OUP 1942, no. 7.
WW2 - War Pictures by British Artists, Edited by Sacha Llewellyn & Paul Liss, July 2016, cat 40, page 78-79
This drawing is reproduced in volumn three of the Wartime series 'War Pictures by British Artist's, no 3, R.A.F, published in 1942.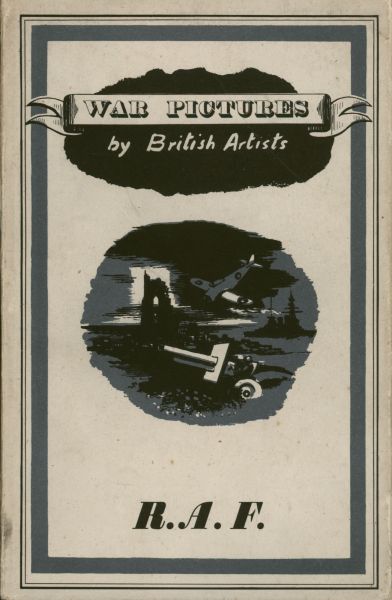 Original work from the 'War Pictures by British Artist's' series is very rare : almost all the pictures featured there-in were commission by The War Artists Advisory Committee (WAAC) - led by the National Gallery's Director Sir Kenneth Clark on behalf of the Ministry of Information - and destined for the IWM collection.
What did it look like? they will ask in 1981, and no amount of description or documentation will answer them. Nor will big, formal compositions like the battle pictures which hang in palaces; and even photographs, which tell us so much, will leave out the colour and the peculiar feeling of events in these extraordinary years.
Only the artist with his heightened powers of perception can recognise which elements in a scene can be pickled for posterity in the magical essence of style. And as new subjects begin to saturate his imagination, they create a new style, so that from the destruction of war something of lasting value emerges, (with an introduction by H.E.Bates).