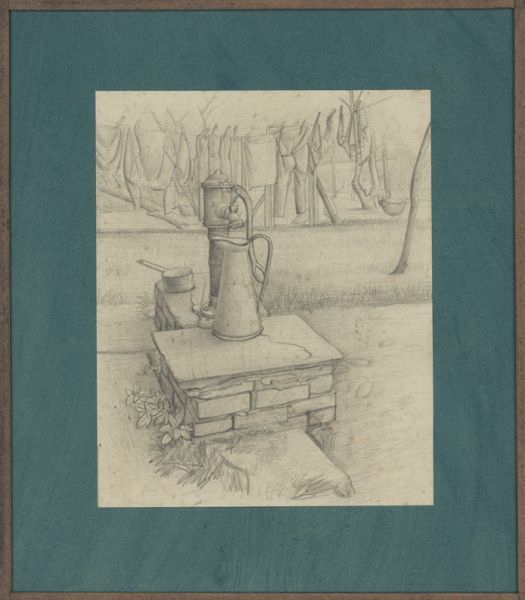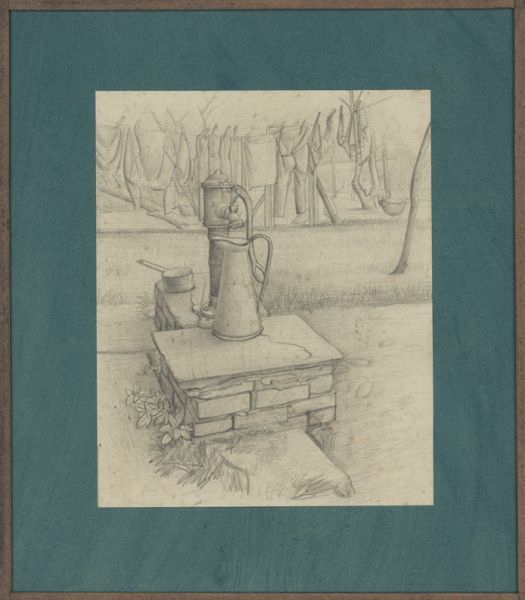 Stanley Lewis (1905 - 2009):
The Garden at Llwyn-On, Croesyceiliog, mid 1920's
Passe-partout (ref: 4074)

Pencil, 7 5/8 x 6 1/4 in. (19.5 x 15.8 cm.)
See all works by Stanley Lewis pencil children illustration life drawing Lewis
Provenance: from the artist's own collection.
Exhibited: The Unknown Artist: Stanley Lewis and his contemporaries, Cecil Higgins Art Gallery & Bedford Museum, 12th June - 5th September 2010..cat.no.4
Llwyn-On, Croesyceiliog was the Lewis's family home from the early 1920's. Other than his lodgings in London whilst he attended the Royal College of Art, Stanley remained at Llwyn-On until the outbreak of the Second World War.